How To Reclaim Control And Make Every Situation A Win/Win
Power dynamics in the workplace are a given. For those in leadership, the imbalance of power often leads to feeling frustrated, undervalued, and overlooked-especially in women and minorities-impacting both self-esteem and the bottom line.
For those feeling alone and unsure of how to respond, Power Up Power Down gives specific strategies to (finally) reclaim control and identifies proven ways to create a 'win-win" outcome.
Too often, power situations can feel like a "rock and a hard place" – if you're too assertive, you're labeled (at best) as overbearing and unapproachable. If you're too passive, your voice, ideas, and opinions are ignored. But as Viktor Frankl stated, "Between stimulus and response, there is a space." Our "real" power is knowing how to tap into that space and respond intentionally.
Gail Rudolph helps readers discover how to harness their innate interpersonal power, revealing cues and signals that help us respond effectively.
By recognizing the ways to value all people (including yourself), you can make a choice to become empowered!
Insights About Power Up Power Down
"By treating the critical role of power in the workplace informatively, engagingly, and insightfully, Gail Rudolph has given each of us a valuable gift that will keep on giving from the present well into the future."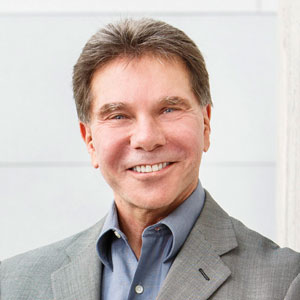 Dr. Robert Cialdini,
New York Times Best-Selling Author
of Influence and Pre-Suasion
MEET INTERPERSONAL POWER EXPERT
Gail Rudolph has spent years as an executive, maneuvering the power dynamics that happen in all interpersonal and business interactions. As the best-selling author of the new book, Power Up Power Down: How to Reclaim Control and Make Every Situation a Win/Win, she's the go-to expert on how to harness interpersonal power and create win/win outcomes. Gail's mission is to help those who feel alone, overlooked, and under-estimated tap into their power so their unique expertise, perspectives, and opinions are heard and valued in every interaction.
"By treating the critical role of power in the workplace informatively, engagingly, and insightfully, Gail Rudolph has given each of us a valuable gift that will keep on giving from the present well into the future."
"Gail has given new meaning to the notion of balance of power in her new book "Power Up, Power Down — How to Reclaim Control and Make every Situation a Win-Win". She reminds us that we have equally important "Power Up" and "Power Down" tools at our disposal, but the key is knowing when to choose the appropriate one to influence a positive win-win outcome in a given situation. Gail's perspective sheds light on the critical importance of practicing emotional intelligence and situational awareness skills in order to recognize when to shift power up or down. If we become masters of this art, our confidence in leveraging our personal power and influence will increase and our professional and personal relationships will most certainly flourish as a result. I highly recommend this book for leaders with a growth mindset. The learnings are invaluable!"
"Gail Rudolph has a vast understanding of power, and she knows how to utilize that understanding to create win/win opportunities for everyone involved. It is wonderful that she is now making her expertise available in Power Up Power Down! In this book, you can experience Gail's style, feel her virtual smile, and sense her ability to explain power in a way that can help us all make the shift to embrace our personal empowerment to become an agent of influence and change. I highly recommend you grab this book and start reading – it truly has the power to change your life as you grasp what it means to Power Up and Power Down."
"For those who have struggled with accessing personal power, Power Up Power Down clears a pathway of understanding, creating the internal shift needed to harness power properly for the good of all involved. As an organizational psychologist who consults with people, teams, and organizations to lead successful and sustainable change, I know how vital it is to approach any transformation from the inside out. Gail shines a spotlight on the areas that keep us all from being able to appropriately and effectively use the power we all possess."
"Power is wielded in positive and negative ways, and its impact is undeniable. In Power Up Power Down, Gail unpacks the role that power plays in our professional interactions and careers and then equips us to better understand, and wisely leverage, power dynamics. By clearly identifying the situations where power is often misused, Gail effectively teaches us how to use the concepts of Power up and Power Down to create a successful outcome-even in the most difficult situations."
"For someone whose job is to help people resolve problems and make headway toward better living in our city, Gail's book is an invaluable resource. The stories in Power Up Power Down are captivating and intriguing; many resonated with me as they shed light on power situations I've personally encountered. After reading Gail's book, I am even more aware of how vital it is to understand that we all have power and influence. Knowing how to step into the right role thoughtfully and with purpose is essential, and Power Up Power Down hands us the key to unlock the door to personal empowerment and help others do the same. We can all become better citizens wherever we live by reading Power Up Power Down."
"It is absolutely necessary for women to understand how they are showing up in order to be successful! We must equip ourselves with the tools needed to respond to any situation. Understanding our power and the energy of others is so important to being an effective communicator. Gail shows us in Power Up Power Down how to be prepared for any situation by respecting others and understanding the energy in a room. We all have choices about how we respond to challenges; Gail shows us how to do that effectively."
"I often say that the most important skill to develop is influence. In Power Up Power Down, Gail demonstrates powerful techniques packed with enriching stories that show why it is important to develop this key skill. Gail shows deceptively simple technique to overcome negative self-talk, set boundaries, and how to deal with a Negatron, along with delightfully memorable power tools. All of this great advice is woven in with a keen understanding of communication styles to ensure that the message can be delivered effectively."
"Gail's book brings to life how important it is to intentionally choose everything we think, say, and do if we want to achieve lasting impact in our life, love, and leadership."