As humans, we are innately cultural. We collectively form, accept and adhere to social, ethical, and psychological values and behaviors.
Culture plays a pivotal role in countries, nations, neighborhoods, groups, families, and businesses.
Corporate culture is the social and psychological environment of an organization, which guides how the employees of the company act, feel, and think. It symbolizes the organization's distinctive personality and represents its core values, ethics, behaviors, and beliefs.
Workplace culture is a primary determinant of employee satisfaction. Corporate culture is a core element potential employees evaluate when deciding whether to join or stay with an organization. Exit interviews have shown that companies with toxic cultures are ten times more likely to lose employees than organizations with healthy cultures. 
Five attributes of toxic company culture
Disrespect
Abuse
Exclusion
Cut-throat/selfish
Unethical decisions
According to a study by economists from the University of Warwick, happy employees are 12 percent more productive at work, while unhappy employees are 10 percent less productive. And culture is a significant contributor.
According to organizational psychologist Adam Grant, there should be a zero-tolerance policy for all attributes of a toxic culture. Celebrating overwork is a common cultural attribute that embraces several toxic attributes. 
Grant suggests that corporate leaders should stigmatize workaholism by creating a culture that allows people to build their work around their life rather than the other way around.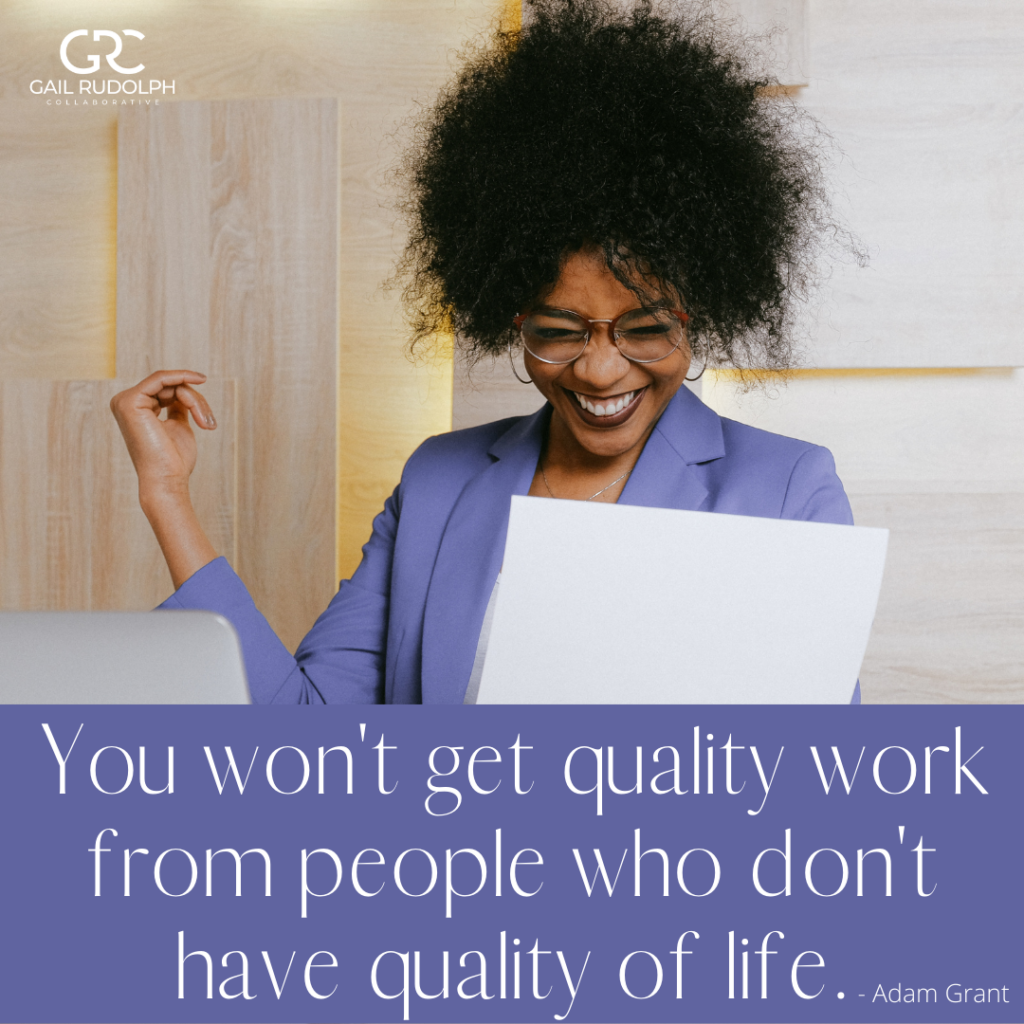 This shows up as leadership not requiring or expecting employees to work evenings and weekends, or work consistently excessive hours, and to "call them out" when they do.
Leaders should model the cultural behavior they want to engender in their workforce, including valuing and respecting downtime, boundaries, and personal wellbeing.
Employees want to work for companies that allow them to have an identity outside of "what they do for a living." They desire the freedom to grow professionally, to have input on the projects they work on and the people they work with, and to have agency on when and how they work.
The majority of employees also want to work for companies whose culture embodies inclusion, social and/or environmental responsibility and encourages giving back through volunteerism.
Gone are the days of employees tolerating toxic workplaces. Companies and organizations that allow these harmful cultures to flourish will lose talented, experienced workers and ultimately lose market share.